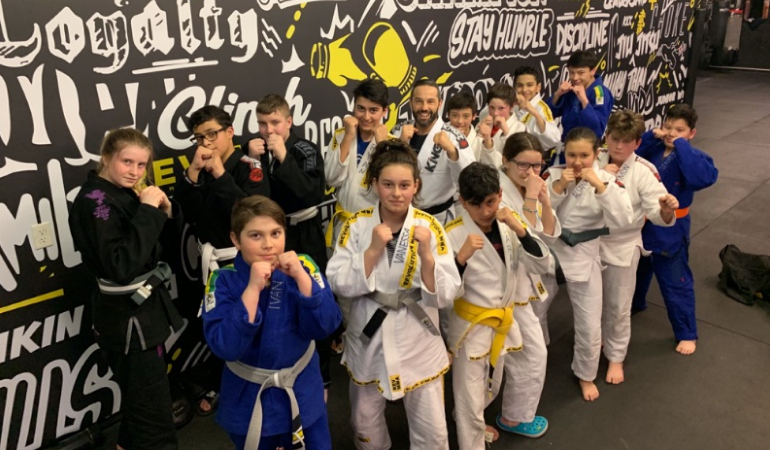 GET IN SHAPE & LEARN SELF-DEFENCE
Our youth program provides an outlet for young people to be physically active while learning self-defense. Our program combines challenging workouts with fun technical training that teaches young people that patience and self-discipline can be used to resolve conflict.
STRENGTH. FOCUS. DISCIPLINE.
Our teen program helps youth build self-confidence, which is especially helpful for victims of bullying. Our program is based on a philosophy that teaches victims of bullying how to deal with verbal and physical assaults. Our students are equipped with a set of self-defense techniques that they are taught to use only when necessary while discipline and patience is at the core of everything we teach.