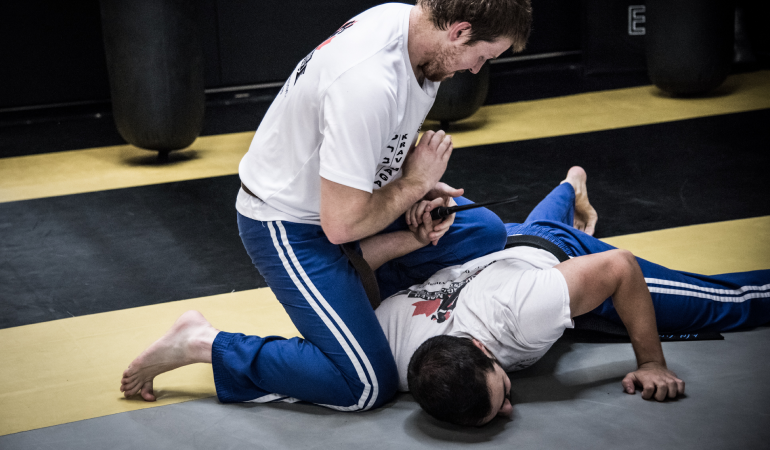 GET IN SHAPE & LEARN REALITY BASED SELF-DEFENCE
Each of our beginner classes consists of a warm up and fitness conditioning coupled with self-defence techniques that could one day save your life. The benefit of our training is that you develop reflexes for any kind of street scenario while also working unique muscle groups that are difficult to target with traditional strength training. Whether you want to get fit or learn self-defense techniques, Krav Maga will help you achieve both.
STRENGTH. FOCUS. DISCIPLINE.
The Krav Maga method leverages human reflexes, making it the most natural and effective way to defend yourself. Because it's based on natural movements, it's easy to learn than traditional martial arts. Within a few short months, you will learn basic and fundamental self-defense skills. Once a strong foundation is established, you will continue to strengthen your knowledge base while learning and practicing more advanced techniques.